Screenshots
Getting a first impression of Gpg4win. The screenshots show you some components in action.
Note: Some screenshots are in German only. Please contact the gpgwin-devel mailing list if you can create Windows 10 screenshots for Gpg4win in English.
Gpg4win Installer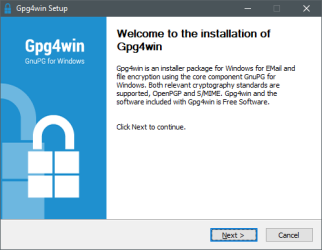 The welcome screen
Kleopatra
GpgEX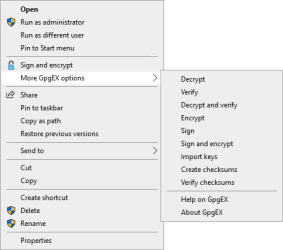 The context menu of GpgEX in Windows Explorer.
GpgOL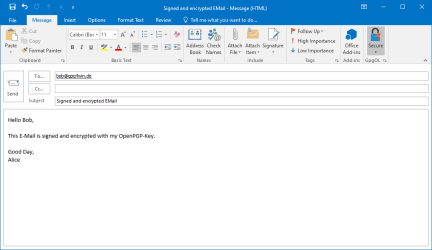 Sign and encrypt an email in Outlook 2010.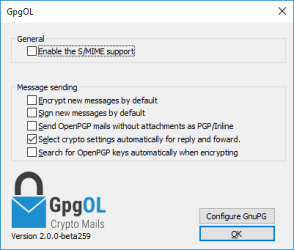 The option dialog of GpgOL.
Pinentry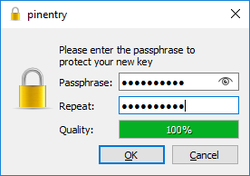 Set a passphrase (with quality check).